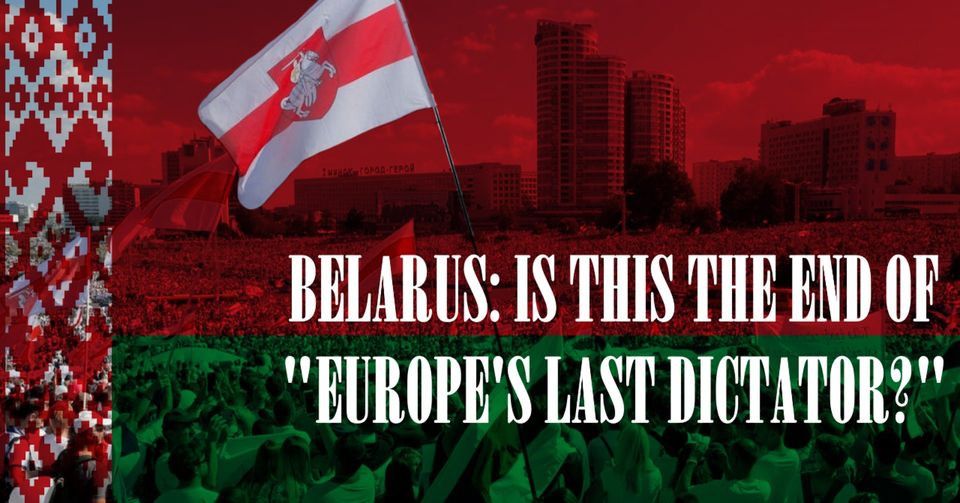 Has Alexander Lukashenko's time run out? Are we witnessing the Belarusian 1989? What roles do the EU and Russia play in regards to the Belarus?
Join the SSEES Society for an expert panel about the ongoing protests in Belarus, their impact on domestic and international affairs and the possibility (and probability) of regime change in that nation.
29 October, 2020 г. в 20:00 UTC+03
Panelists:
Dr Andrew Wilson is Professor of Ukrainian Studies at SSEES. As well as Ukraine, Andrew's area of expertise is the comparative politics of democratisation in the post-Soviet states and political technology. He is a Senior Policy Fellow at the European Council on Foreign Relations. He is the author of several books such as 'Belarus: The Last European Dictatorship' which will be published in a new updated paperback edition in Spring 2021 to cover the events of this summer, Ukraine Crisis: What it Means for the West (Yale University Press 2014), The Ukrainians: Unexpected Nation (Yale University Press 2000 & 2002) Virtual Politics: Faking Democracy in the Post Soviet World (Yale U.P. 2005) and Ukraine's Orange Revolution (Yale U.P. 2005).
Katsiaryna Shmatsina is a Belarusian political analyst focusing on the Belarusian foreign policy, regional security, and the impact of the great power relations on smaller actors. Katsiaryna's portfolio includes non-residential fellowship at the German Marshall Fund (2020) and Think Visegrad Fellowship (2019). Previously, she worked for the American Bar Association where she managed the democratic-governance and rule-of-law projects.
Kamil Kłysiński is a Senior Fellow within the Department for Ukraine, Belarus and Moldova at the OSW Centre for Eastern Studies. He has written extensively about Belarus and is a frequent commentator on Polish radio and TV programs about his area of expertise.
To join via ZOOM: https://ucl.zoom.us/j/98552381533?pwd=RmRzWVBCZEdxSHhybUZ6L1VtTmtXQT09
If you have trouble joining the Zoom meeting using the link provided, use these details -
Meeting ID: 985 5238 1533
Passcode: 948901 
Reprinted from SEESS Facebook