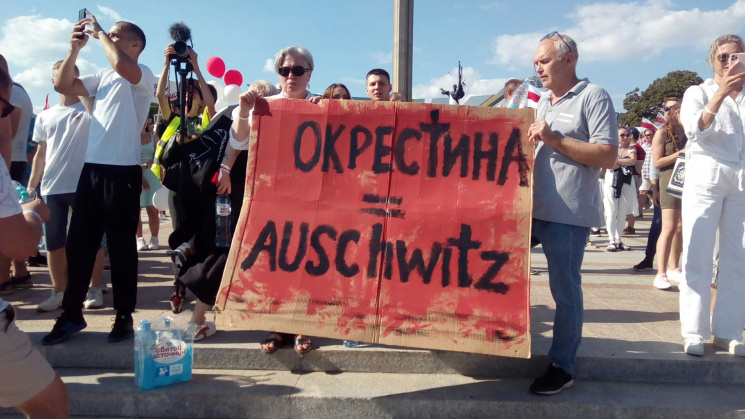 As the repressions are harshening, Belarusians increasingly hope for help from other countries and international organizations in resolving the internal crisis and eliminating human rights violations. At the same time, the frustration is growing at the endless expressions of "deep concern" and the lack of real sensitive actions. These expectations and disappointments are often not supported by specific knowledge about the possibilities and mechanisms of work of international structures. At the same time, there may be realistic tools that have not yet been used.
May 27, 12 PM Minsk time (11 AM CET)
Pre-registration is required for access, details below.
Together with invited experts, we will discuss:
What can and should the UN do to combat impunity and hold perpetrators of human rights violations accountable, and what accountability mechanisms have already been put in place?
What are the real possibilities and limits of actions of the OSCE, the Council of Europe and other international organizations on the situation in Belarus?
How realistic are the initiatives of trials on the crimes of the Belarusian security forces in courts outside Belarus (in Lithuania, Germany, etc.), including attracting the attention of the International Criminal Court?
Keynote speakers:
Anais Marin, UN Special Rapporteur on the situation of human rights in Belarus; NCN Research Fellow, University of Warsaw; Associate Fellow, Chatham House;
Aleh Hulak - Chairman of the Belarusian Helsinki Committee;
Kanstantsin Dzehtsiarou - Professor at the School of Law and Social Justice at the University of Liverpool (UK);
Svitlana Valko (TBC) - The Truth Hounds Office Director in Georgia
Aliaksandr Vashkevich (TBC) - Center for Constitutionalism and Human Rights of the European Humanities University (Lithuania).
Moderators – Vadim Mojeiko (BISS) and Anton Ruliou (Belarus in Focus Information Office/Press Club Belarus).
Working languages: Russian and English (simultaneous interpretation).
We invite analysts, international journalists, employees of the foreign ministries, representatives of civil organizations who are interested in what is happening in Belarus to participate.
Video recording is envisaged. The Chatham House Rule will apply upon the participant's prior notice and will be off the record.
---
How to participate (please note that you will not be able to join the meeting after it starts):
1) Please fill out the following Google Form: https://forms.gle/QjZBWBg7PNwWCBQv6
2) In response, you will receive a link inviting you to join a Zoom meeting (if you do not have Zoom, you may install it on your PC, phone or tablet following the same link. It is free and easy).
Photo: Белпартизан