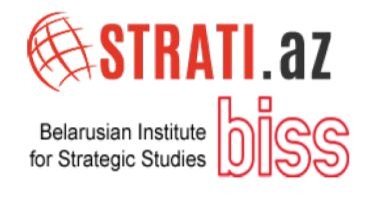 The Azerbaijani Institute for Strategic Analysis (STRATI) and the  Belarusian Institute for Strategic Studies (BISS) have signed a Memorandum of Understanding, cementing the cooperation in the sphere of analytical research.
The sides agreed to publish research materials based on mutual agreement, organize joint panels, discussions, visits of experts, and to collaborate in conducting unbiased researches.
This MoU takes steps toward creating collaborative relationships, setting mutual goals to support the work of independent think-tanks which both are engaged in research of different aspects of the relations with EU.
The independent analytical centre STRATI was established in July 2017, with focus on political, economic, energy, cyber security, military issues in the South Caucasus region, as well as in Iran, Russia, Turkey and Central Asian countries; relations among those countries as well as with the European countries and organizations.
STRATI's mission is to conduct high-quality, unbiased and independent researches, produce concise feature stories and analytical reports in English language on developments in the countries of our interest. The organization collaboratively works with foreign and local think tanks, academic institutions, non-profit organizations or foundations addressing the economic, social and political issues. The think-tank is a member of Brussels-based European Policy Center and the International Institute for Strategic Studies based in London.
BISS is also an independent think tank, which was founded in June 2007 by a group of prominent Belarusian figures, scientists and journalists. In its research, the institute is guided by the principles of scientific objectivity. It aims at facilitating a dialogue between expert communities, civil societies, and politicians.
BISS's research priorities are value transformations, international relations and transnationalization. The institute also analyses the impact of Eurasian integration on Belarusian politics, economy and society.