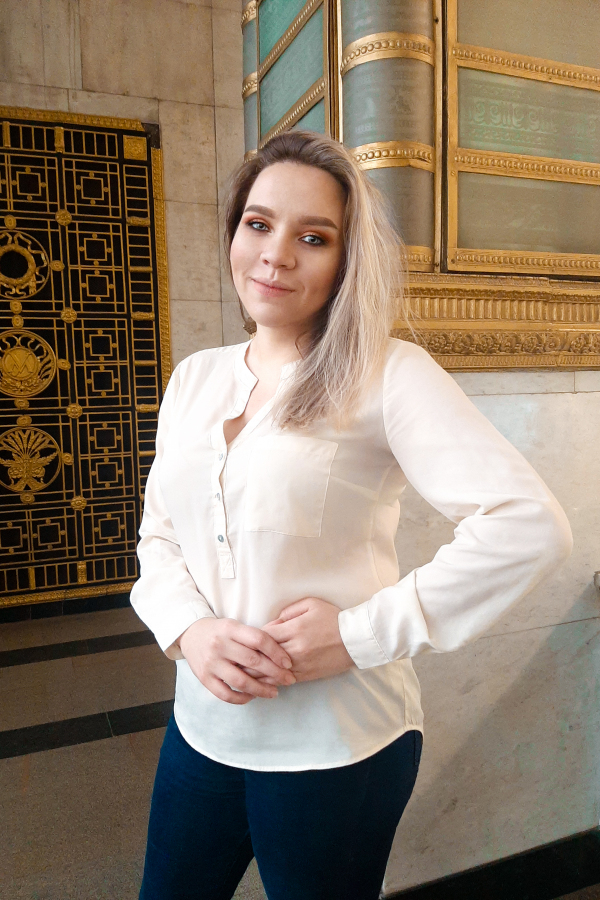 Anna Cherniak begins her internship at the Belarusian Institute for Strategic Studies.
Anna is a bachelor student at Belarusian State Economic University and majors in political science. Despite her young age, she has already published about 15 essays in academic journals and collections.
Anna was twice awarded a scholarship of the special fund of the President of the Republic of Belarus for the support of gifted students.
In 2019, she was a winner (second place diploma) of 26th International scientific conference of students, postgraduates and young scientists "Lomonosov".
Anna's research interests include international cooperation, historical memory, and value identity.
Apart from her mother tongue Belarusian, she speaks Russian, Polish and English.
Within her internship at BISS, Anna will participate in the study of value transformations in Belarus and the region. It is expected that she will publish her own analytical text on this topic, as a main product of the internship.
BISS team warmly welcome the new colleague! We wish her an interesting and productive work in our company!