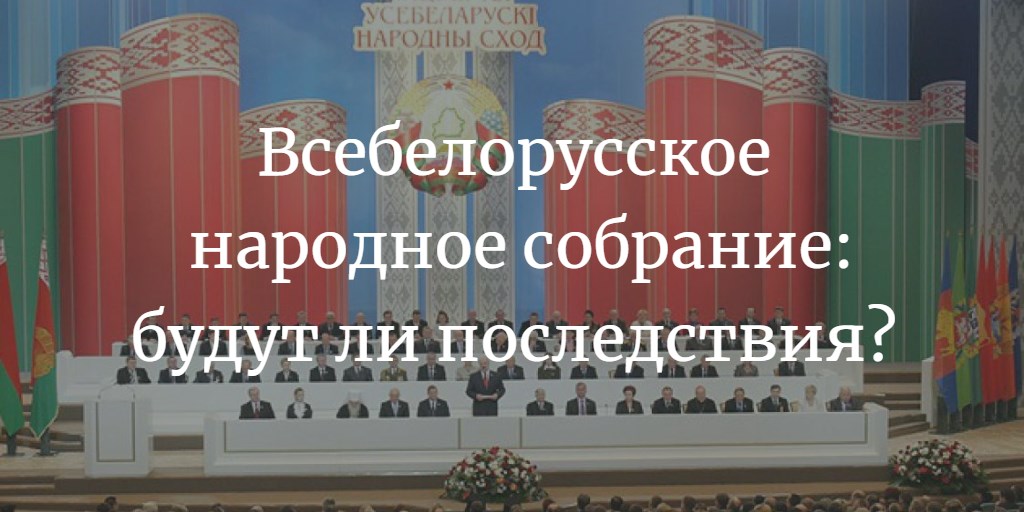 January 28, 5pm (Minsk time) 
Preliminary registration is required, please see below.
The All-Belarusian People's Assembly is scheduled for February 2021. Until now, it used to be a ritual organ with no legal status used to express symbolic support for the regime. However, as the 2020 presidential elections demonstrated, even procedures controlled by the authorities can become a catalyst for protest mobilization. The authorities talked about giving the Assembly the constitutional status, while the opponents of the authorities talked about sanctions against all its delegates and holding alternative meetings.
The open questions include:
What will be the final agenda of the All-Belarusian People's Assembly?
Will it become another ritual of the approval of the five-years plan, or will important statements on political reforms be made on this platform?
How will the opponents of the authorities use the All-Belarusian People's Assembly? What will be the effect of these initiatives?
Will the All-Belarusian People's Assembly become an important milestone in the development of Belarus' socio-political crisis?
Speakers:
Yury Drakakhrust, a political columnist, Radio Liberty/Radio Free Europe;
Tatsiana Chulitskaya, a political scientist, academic director of SYMPA, researcher at Vytautas Magnus University (Lithuania);
Piotr Rudkouski, a director of the Belarusian Institute for Strategic Studies (BISS);
Ryhor Astapenia, an associate expert at Chatham House, research director at the Center for New Ideas.
Moderators - Valeria Kostyugova (Nashe Mnenie), Vadim Mojeiko (BISS) and Anton Ruliou (Belarus in Focus Information Office/Press Club Belarus).
Languages: Belarusian, Russian with simultaneous translation to English.
We invite analysts, foreign journalists, employees of the Foreign Ministry, representatives of civil organizations who are interested in what is happening in Belarus to participate.
Video recording is envisaged. The Chatham House Rule will apply upon the participant's prior notice and will be off the record.
---
How to join (please note that you will not be able to join the meeting after it starts):
1. To join the online discussion, please fill out the Google Form (https://forms.gle/Ee3s1vbAcYye9JXk9)
2. In response, you will receive a link inviting you to join a Zoom meeting (if you do not have Zoom, you may install it on your PC, phone or tablet following the same link. It is free and easy).