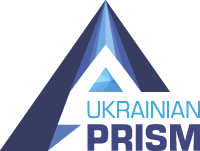 BISS has become the Belarusian partner of the Foreign Policy Council "Ukrainian Prism" in creating Eastern Partnership Digest. BISS analyst Vadim Mojeiko is the coordinator of cooperation.
In the Digest, experts from EaP think tanks will prepare monthly overviews of the main developments and analyse the most important for the region events. The first issue will be on the EaP response to COVID-19 pandemic: http://prismua.org/en/eap-think-bridge/
Ukrainian Prism is a partner for NGO Promotion of Intercultural Cooperation in implementing this project. The project benefits from support through the Eastern Partnership Civil Society Forum
Partners:
Armenia: Regional Studies Center (RSC);
Azerbaijan: Zohrab Ismayil;
Belarus: Belarusian Institute for Strategic Studies (BISS);
Georgia: European Initiative - Liberal Academy Tbilisi;
Moldova: Foreign Policy Association of Moldova.